Organic Beauty Supply ApS imports and distributes organic beauty products in Denmark, scandinavia and Europe.
If you and your company wish to get into our angency and work with us, feel free to contact us at info@beauty-supply.dk for more information, setup and prices.
We act and do not hesitate - We love to work with unknown innovative organic products / brands who want to establish themselves on the danish market. We take pride in our work with unknown brands in Denmark, and do our very best to make them a successful.
We appreciate the close B2B relationships with our customers.
We distribute to clinics, spa and wellness, clothing stores, wholesalers, online-shops, chains and hotels in Denmark.
Our mission is to contribute to the danish consumers offered a much wider range of innovative organic beauty products at reasonable and competitive prices.
We strive to always be:
a natural step ahead with the introduction of exciting new organic beauty trends

the customers' natural choice no.1 when new organic beauty

selling beauty products with care and respect for the earth and the environment
We are convinced that the danes really, really want to buy significantly more organic beauty products when the wide selection is available on the shelves in Denmark.
BRAND PORTFOLIO:
Denmark
DENTTABS, HYDROPHIL, TurBliss, Love and Green, Propolia, Vömel, FAIR SQUARED, Bio Happy, Iva Natura, Alteya Organics, Kivvi Cosmetics, Naturativ, Rebel, Olivia Garden, Indus Valley PRITI NYC, CORC YOGA, SWISH, Paper Water Bottle, veg-up, LUNA NECTAR & Cannabis Health Culture
Scandinavia
BIOMED®, GLYDE, HYDROPHIL, TIO, SPLAT® ORGAID, CORC YOGA, Paper Water Bottle, LUNA NECTAR & Parissa
Europe
FRESH BODY®, CORC YOGA, SWISH, Paper Water Bottle, LUNA NECTAR & Endure™Beauty
biomed®
Denmark & Belgium
Schmidt's Naturals
Denmark, France, Sweden, Switzerland, Norway, Netherlands, Poland, Germany, Lithuania, Belgium, Spain, Slovakia & Portugal
SPLAT® biomed®
Denmark & Belgium
Introduce and sell organic products and brands on the Danish market through our partners.
Beauty Salons

Hairdressers

Lifestyle stores

Wholesalers

Web shops

Chains

Hotels
If you wish to sell our products, you can apply for a reseller login here: https://organicbeautysupply.dk/apply-for-user/
We work tireless to offer the best possible customer service and greatly appreciate the close relationships with our partnes.
Marketing of brands:
Social Media

Relevant Fairs

Event / Customer Evenings

Customer visits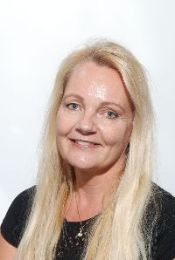 Anette Hemmingsen
Sales Consultant Fyn & Jutland in Denmark
Tel +45 60 74 72 00
anette@beauty-supply.dk
Karen Bang
Brand Manager
+45 50 21 09 11
Helle Larsen
accountant
Anne Mette Juhl Nygaard Petersen
CEO & Founder
+45 91 83 55 77