Get your organic proteins with Q-SHAKE
Q-Organic produce Q-SHAKE which is a plant-based organic nutritional supplement for the daily diet.
It is easy to prepare and is a natural and 100% organic shake consisting of very nutritious quinoa as known for its high quality proteins, fiber and minerals.
Q-SHAKE comes in 5 different flavors:
Qoinoa Natural
Quinoa & Lucuma
Quinoa & Blueberries
Quinoa & Raw Cocoa
Quinoa & Raw Cocoa Yacon
Drink your proteins and get both amino acids, important vitamins and minerals in a single serving.
Add a bag of Q-SHAKE powder to your milk, plantbased milk, juice, smoothie or water.
You can see the nutritional value under all Q-SHAKES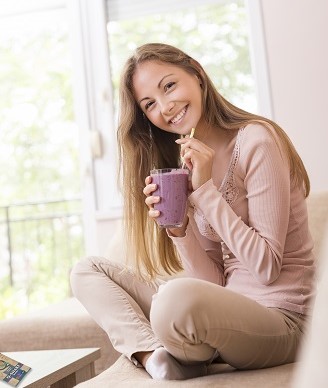 Here's how you do it:
Add the letter with Q-SHAKE powder to your milk, favorite juice, smoothie or water
Stir or shake it together in a closed container for 1 minute and your tasty protein shake is ready - Enjoy!
​
It can also be sprinkled over yogurt, mixed with cornflakes, or other breakfast products, or added to your favorite cake.
If you eat it on yoghurt or skyr, you can get a little of the Q-Organic´s Award winning on top of Satipo Temptation criollo cocoa beans on top.
Q-shake protein powders are:
Organic
Gluten free
Vegan
Certifications:
DK-ØKO-100
Non-EU agriculture
Danish eco-label
Vegan

Would you like to sell Q-Shake in your store, fitness center or webshop
Contact us by email info@beauty.supply.dk - mobile 91835577 or apply for dealer login right here