GladRags manufactures recyclable sanitary cloth pads in raw white organic cotton as well as assorted non-organic cotton fabrics.
They opt out of producing their cloth pads and panties without any kind of plastic, glue, PUL and optical white that can be found in comparable products.
Their pressure locks are made of metal.
GladRags was founded in 1993 by Brenda Mallory and Karen Paule and is based in Portland, Oregon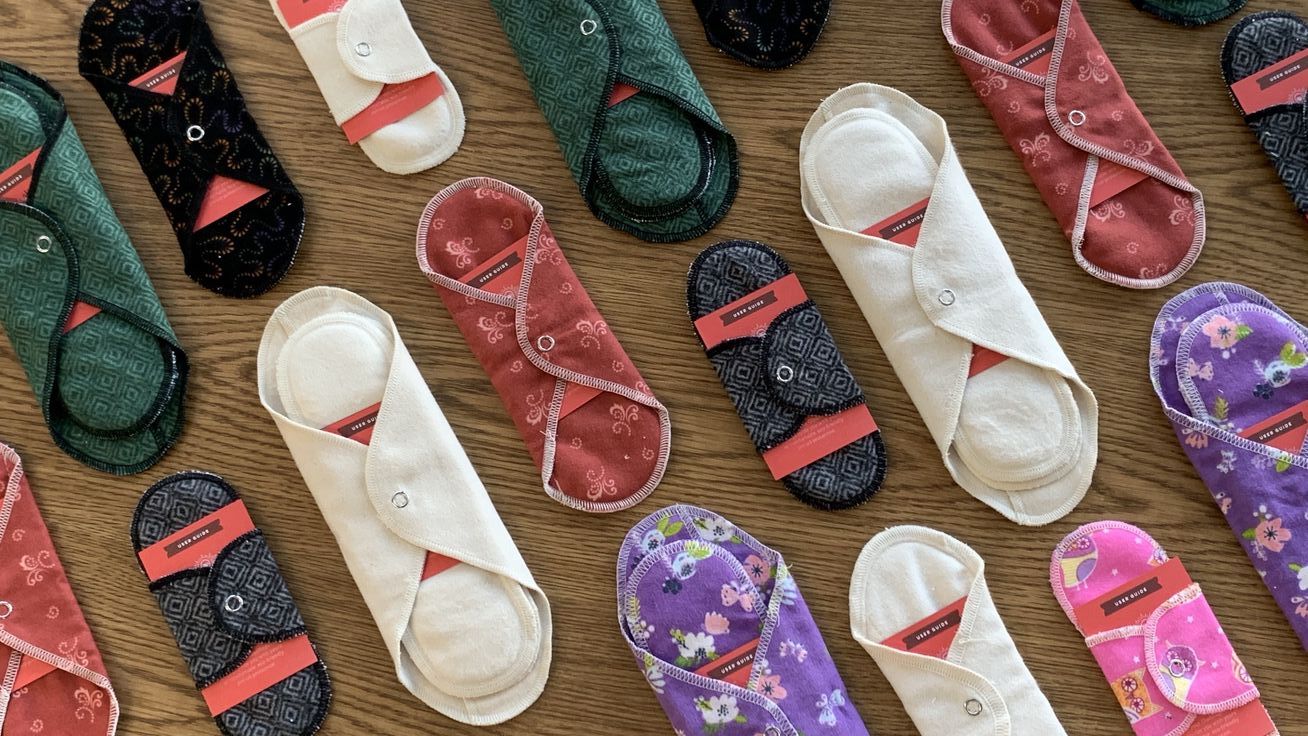 The cloth pads come in several sizes
Day

Night

Panties - also for G-string panties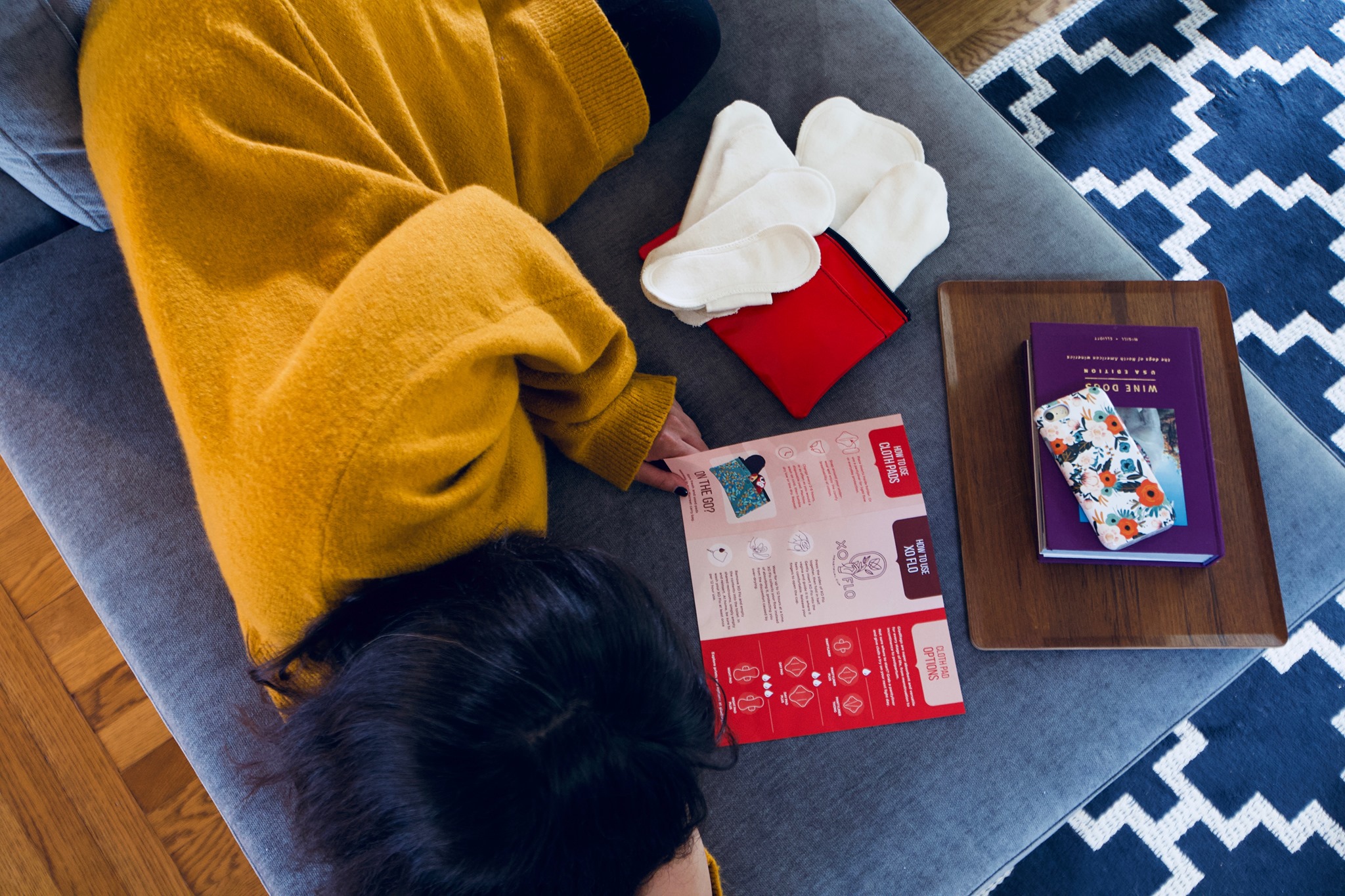 How to use GladRags
Although they may seem daunting to begin with, reusable cloth pads and panty liners are really very easy to use!

GladRags Day and Night bindings consist of a holder and two bets

This versatile design ensures thorough cleaning and allows you to make them mini or maxi using one, two or even three inserts

All of their sanitary napkins and panty liners have wings that snap around your panties and help keep them in place

Place the inserts inside the holder

Click the tie around your panties.

Replace the complete sanitary napkin (holder and inserts) every 2 to 6 hours or as needed

The used bandage is thrown out of the laundry basket or rinsed thoroughly in cold water and placed in soft cold water if you are at home, or a bag if you are on the go.
Choose Night if ...
you have just given birth and need postpartum protection

you have a tendency for heavy bleeding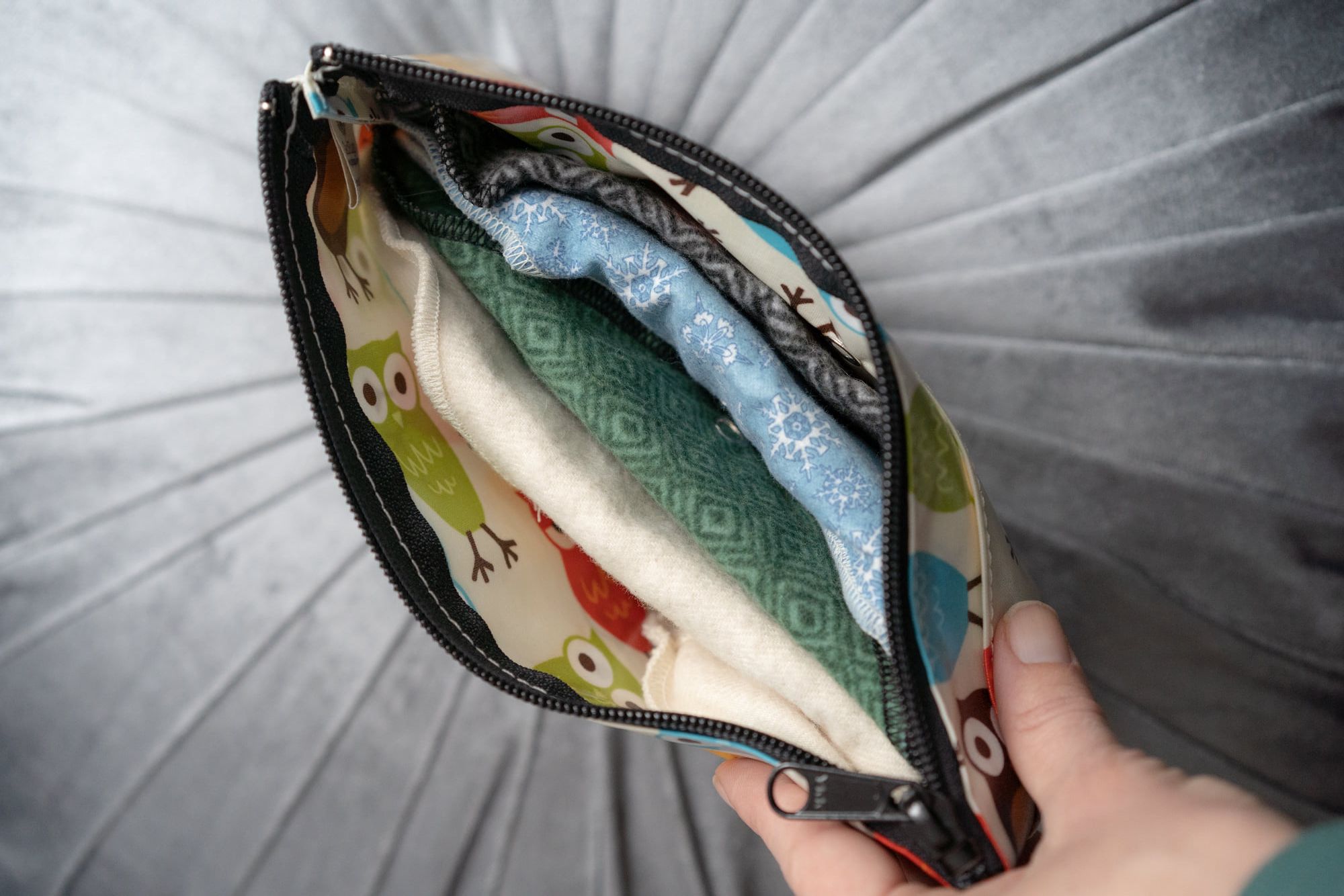 Washing and cleaning
After use, remove the insert from the binding itself

The binders and inserts are soaked in cold water - may be used. rinse thoroughly first

They are machine-washed at the lowest temperature and can be tumbled at low temperature or air dried

Do not use bleach, castile soap or fabric softener

Quickly remove the pillows from the dryer and store them flat to remove wrinkles

If you want to iron them, they can be ironed on very low heat but otherwise smooth them out by hand before putting them in place

Discolouration may occur in the fabric but this does not mean that the bindings and inserts are not completely clean to use