TurBliss is from Estonia, landed with large unspoilt peat natur areas and this is where TurBliss gets there ingredients of peat and peat water and it makes wonders for the skin.

Peat and peat water contain large amounts of bioactive substances like no other natural ingredients.

Estonia is located in a place where geology, biology and the weather have collaborated to create a layer of balneological peat there have a high content of rich nutrients and it used to produce high quality natural cosmetics by TurBliss

TurBliss Micellar Milk is a natural skincare 2 in 1 product with good qualities and the only one of its kind. TurBliss Micellar Milk is both a cleansing product and a serum and, together with TurBliss Peat Water, it's an effective, natural and healthy product to cleanse and nourish your skin in just a few minutes.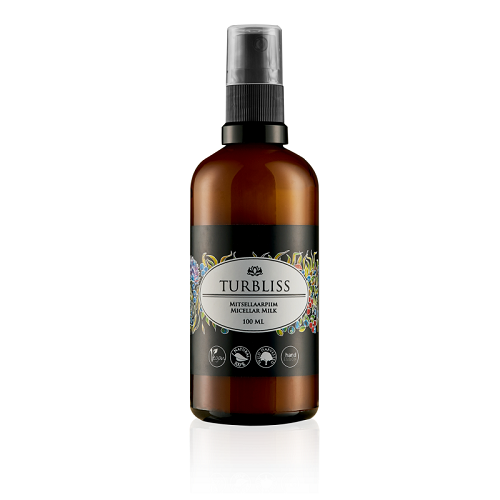 How to:
Pump a little Micellar Milk on a water on a cotton pad and clean your skin and remove your eye makeup with TurBliss Micellar Milk - do not flush the skin after

Spray TurBliss Peat Water directly on the facial skin or put it on a cotton pas and massage it into the skin.

Brush your teeth Peat Water penetrates your skin

Then add Micellar Milk on the skin as a serum with gentle circular movements and you're ready to jump in bed and wake up with well-nourished skin

If you have very extreme skin or skin problems, you can choose to add your face cream on top
Clean your skin even if you do not use makeup. During the day the skin is exposed to contamination from sweat, cooking, computer dust etc.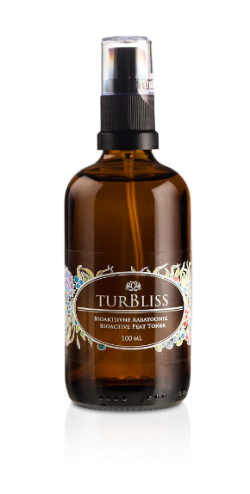 TIPS:
Also use TurBliss Micellar Milk as serum under your day cream. Your skin will love it!

If you have inflammatory skin conditions like acne, we recommend using TurBliss Illuminating Peat Water with 24K Gold as the gold ion stimulates skin metabolism and reduces susceptibility to allergies and infections.

Use either TurBliss Peat Toner in daily skin care routine as face tones, both compatible with other skin care products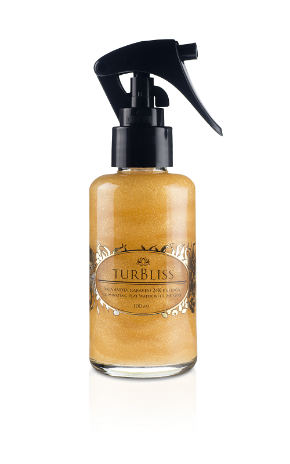 Peat water contains bioactive substances:
Humic

fulvic

Hymatomelansyre

minerals

lipids

amino acids

enzymes

micro Components

phytonutrients

sulfur

Peat water in TurBliss products
Penetrate deep into the skin

Restore elasticity and normal functioning of the skin

Has an anti-wrinkle effect

Improve problematic skin

Relieve acne and impurities

Stimulate skin metabolism and microcirculation

Update and revive the skin

Has a deep cleansing effect

Hydrate the skin

The peat water is mechanically cleaned for undesired particles so the remaining is 100% pure natural peat water.
To optimize your skin care routines, we recommend using one of TurBliss peat masks that also contain bioactive substances
If you have questions about TurBliss, please ask us we will happy to answer you :)
For export pleas email us at info@beauty-supply.dk or call us at +45 91 83 55 77