TIO Award winning plant-based toothbrushes with replaceable brush heads
100% plant-based material
TIO - from plant-based materials to sustainable toothbrushes
The brush hairs are made of castor oil and the grib of cane sugar.
TIO is good environment - good for nature
Read more about TIO at the bottom of the page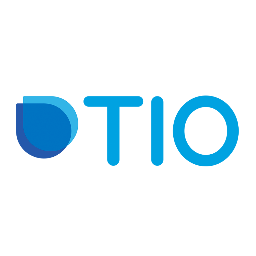 With TIO's innovative toothbrushes with replaceable brush heads, we avoid 70% of the plastic waste every time we use a new toothbrush

TIO's toothbrushes have a reusable ergonomic hand grip that is handy and replaceable brush heads, available in soft and medium and in several colors.
Medical approved bristles
The TIO brush profile is based on the latest medical research and gives you optimal cleaning of your teeth

The slightly angled and medium brush head ensures optimal navigation in the mouth and teeth

The brushes of the toothbrush are looking for you to reach all the way around your teeth and the rounded tips ensure the correct polishing and cleansing, and are gentle at the gums
Hygienic travel case
TIO toothbrushes come with a travel case so that packaging waste is avoided and you will receive a toothbrush case in your purchase.
The packaging
TIO's minimal packaging helps you avoid unnecessary waste
Certified:
Awards and nominations:
Green Product Award Winner 2015

Nominations for the German Design Award 2018
German production
TIO is produced in Germany, with German thoroughness and quality

TIO has production facilities in Germany that allow TIO to ensure good working conditions and short transport times