We are exclusive supplies for all of EUROPE!
Read more about LUNE NECTAR and Moon Boost below on the page

If you could, would you get a 100 % natural and organic eyelash and brow serum ? You can now!
Moon Boost from LUNE NECTAR is a completely natural and organic eyelash and brow serum with out harmful chemicals
Moon Boost Lash & Brow Enhancing Serum fra LUNE NECTAR are:
100% natural

100% vegan

100%

Fragrance-free

PH-balanced

No side effects

No hormone-based ingredients

No medical ingredients

Certified Crueltryfree & Vegan
Instead of monthly lash extensions or chemical, hormone-based serums that break the bank and act as the root of side effects; opt for a 100% natural, vegan, organic and cruelty-free solution that deliver better results, quicker.
Imagine: a silky nourishing elixir that achieves greater length, thickness, and longevity of your lashes and brows.
Let it work its magic overnight, and wake up to the brilliant choice of no makeup, or intense lashes and bold brows with the most minimal touch of makeup.
How to use:
At the end of the day, remove eye makeup and swipe serum along upper and lower lashline (like eyeliner!), and directly onto the roots of brow hairs.

Coating the length of lashes is optional.

Let it work its magic overnight, and keep consistent daily!
Testers have reported seeing a difference in an average of 2½ weeks and full results in 6-8
If you do have lash extensions, Moon Boost is also for you! It can be used to repair and strengthen your natural lashes, which prolongs the lifespan of your extensions.
All of LUNA NECTAR ingredients are ethically sourced from cruelty-free suppliers. Right down to the last detail, Moon Booster serum is slow-poured into bamboo tubes crafted by a fair trade manufacturer, with the boxes fashioned from recycled paper.
LUNA NECTAR doesnt use any:
No parabens, sulfates, dyes, fragrance, phthalates, dimethicone, petroleum, talc, bismuth oxychloride, gluten, or nanoparticles. Never tested on animals. None of that.
You have the right to know what you're putting on your eyelids! Below are our key ingredients: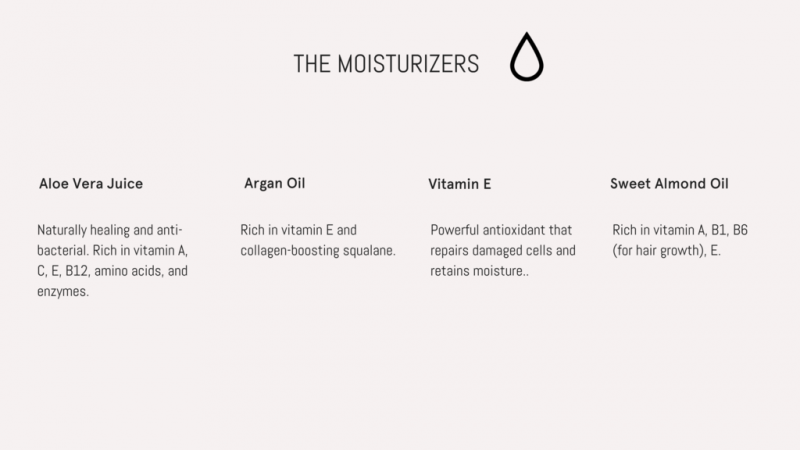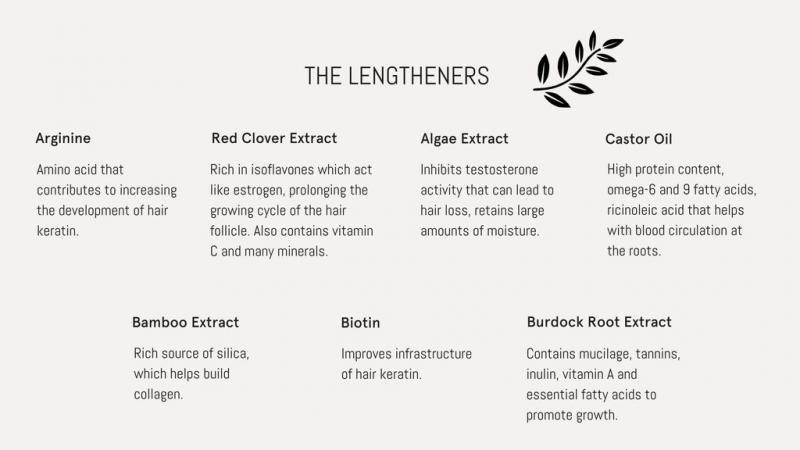 Full List of Ingredients:
Aloe Barbadensis (Aloe Vera), Glycerin, Ricinus Communis (Castor) Seed Oil*, Argania Spinosa (Argan) Kernel Oil*, Lactobacillus Ferment, Purified Water, Cetearyl Glucoside, Sorbitan Olivate, Laminaria (Algae) Extract, Bambusa Vulgaris (Bamboo) Extract*, Lactobacillus, Prunus Amygdalus Dulcis (Sweet Almond) Oil*, Tocopherol*, Cocos Nucifera (Coconut) Fruit Extract, Sucrose Laurate*, Citrus Aurantium Dulcis (Orange) Fruit Water*, Trifolium Pratense (Red Clover) Tops Extract, Arctium Lappa (Burdock) Root Extract, Xanthan Gum, Arginine, Biotin
*Certified Organic
How To Prevent Sparse Lashes and Brows
Who's been finding themselves with thinning lashes and brows these days? You're not alone. This can be a common problem for both women and men.
We don't usually think to take care of our lashes and brows, but it's like with haircare or skincare - consistent maintenance. If we ignore the care of our lashes and brows, many external and internal factors may cause damage, whichcan spread to follicles around the troubled area, causing slower growth or the hair not to grow at all. If you're noticing that your lashes and brows grow super slowly or not at all, it could be one of two reasons: the follicle is dead, in which sadly there can't be much done about it; however if the follicle is resting, you CAN stimulate the growth.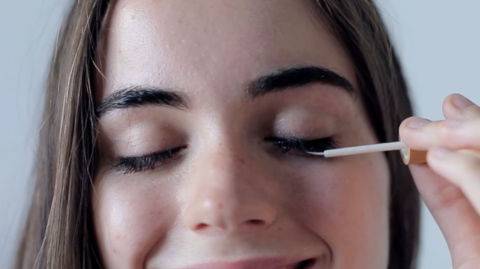 Your follicles go through a growing (anagen) phase, catagen (intermediate) phase and a resting (telogen) phase. Our goal is to extend the growing phase for as long as it can before switching to the intermediate then resting phase. So what does your hair need to strengthen and prolong the growing phase to its full potential ?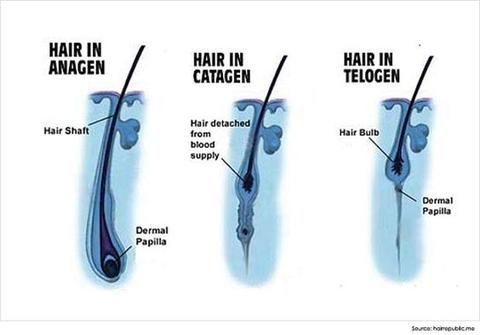 There are 2 main components:
01.
Prostaglandin production, fed by essential fatty acids, maintains the hair network and prolongs the growing phase for as long as it can. This process naturally slows as you age, with less prostaglandin being produced. Moon Boost Lash & Brow Enhancing Serum is rich in these essential fatty acids, introducing and locking in moisture to help supplement and encourage longer, fuller lashes and brows. (source)
02.
To maintain the metabolism of the follicle, the follicle also needs amino acids, in particular arginine; and vitamins. Moon Boost Lash & Brow Enhancing deposits this much-needed arginine and vitamins from powerful herbal extracts and oils, which builds up the follicles to produce healthy hair keratin and gives the growing phase all the nutrition it needs to work at an optimal level. (source)
You can also take steps to protect your lashes and brows and be mindful of these factors:
- Continued exposure to synthetic chemicals used in procedures (extensions, lash lifts, tweezing/waxing, microblading)
- Wearing false lashes
- Environmental factors - dry, harsh climates; fluctuating weather
- Lack of nutrition/vitamin deficiency
- Stress
- Changing hormones
- Not removing makeup before bed
- Mascara allergies/waterproof mascara
- Overplucking brows
Some other factors may be:
• Natural aging process. The trick ? Our Moon Boost Lash & Brow Enhancing Serum can help deposit much needed essential fatty acids and prolong the growth cycle, which decreases the hair fall phase.
IDEOLOGY

FROM THE FOUNDER OF LUNA NECTAR
One summer, my sister came home during the school break with suddenly mile-long fluttery eyelashes. How did that happen, I wondered. And how can I get lashes like yours? We share the same DNA!
At first she played coy, but then she let me in on her secret: a hormone-based chemical serum in which the active ingredient was a compound made of medication for glaucoma issues. This cost all of her allowance and then some, every 2 months. It didn't matter that this serum stung her eyes and caused redness and eczema on her eyelids from time to time; she was hooked. I was shocked. And even more shocked when after prolonged use, her lashes fell out in clumps at a time, leaving spaces in her lashline.
Our team created this all-natural lash and brow enhancing formula after seeing family members and friends use these types of chemical serums and eyelash extensions that came with harmful side effects. There was a void in the market where existing lash serums and wellness products were either full of chemicals, very overpriced, or some claiming to be completely natural, when in fact they were not.
At a young age, I suffered from many allergies, skin conditions, and constant fatigue. Growing up in a household that emphasized Eastern herbal medicine and the connections between diet, mind, exercise, and physical appearance, I was able to heal my maladies with these techniques. I spent much of my time hidden away in the kitchen as a child mixing up my own all-natural skincare concoctions. As I grew up, those habits were forgotten in place of a hectic lifestyle. After it all reached a boiling point, I found myself revisiting holistic health in search of authenticity and deeper fulfillment, and it was a natural step to take the leap into creating green solutions. I wanted all women to feel that they could take control of their own well-being, appearance and spirit, and feel confident by nourishing themselves with natural remedies and mindfulness.
Our mission goes beyond skincare. We're founded on the principle of a streamlined back-to-the-roots lifestyle while maintaining quality and authenticity. We cherish minimalism and outspokenness. We love uncomplicated yet effective rituals. We strive to empower appreciation of inner beauty and strength, while providing natural solutions to enhance and radiate.
- Mia
Founder, Luna Nectar