We are a supplier of products to beauty clinics and salons
Read more at the bottom of the page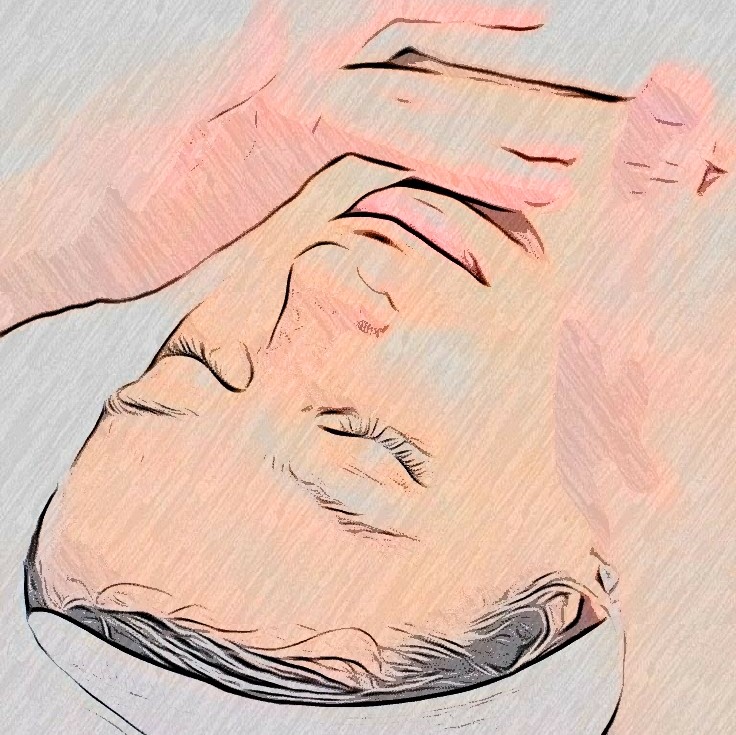 Soft Pads
Are soft foam eye formats that protect the skin by permanent coloring of lashes. Soft Pads are much softer than paper they are made of soft foam so there are no sharp edges so Soft Pads make lash coloring at your customers a more comfortable treatment. They are anatomically correct in their design and fit perfectly under the eyes. They are super easy to place under the eyes, use a little oil such as apricot kernel oil or almond oil which is smeared on the skin with a cotton swab and then placed Soft Pads and so they sit where they should during the lash coloring. If you have customers with nut allergies, we recommend apricot kernel oil.
Cotton swabs
Big bag with 2000 pcs. wooden cotton swabs for clinic use. The water is organic.
Big bag with 1700 pcs. paper swabs for clinic use. Cotton is organic and GOTS Certified.
Both types of cotton swabs are produced in Denmark.
Lycopene Gel Hand sanitizer
Lycopene hand sanitizer with emollient vegetable glycerin. Delivered in a bottle with 1000ml and 250ml to have standing in the waiting room, on the counter and inside the clinic. The hand sanitizer is made with 70% Alcohol denate
Mouthpiece
Hygienic and CE approved disposable sanitary napkins - 3-layer Class II. The box contains 50 pcs. which is packed as 5 x 10 pcs. in bags that are ready to take with you. They have metal strips for the nose and elastics for the ears. CMC medical devices and drugs SL NO. CMC / CE 2020 / 01062020.4. Class II, Rule 1. The manufacturer hereby declares that the abovementioned products comply with the transposition into national law, the provisions of the following EU regulation and standards. All supporting documentation is stored under the manufacturer's premises. The manufacturer is solely responsible for the declaration of conformity. General provisions in force, directives: Regulation (EU) 2017/745 of the European Parliament and of the Council of 5 April 2017 on medical devices, amending Directive 2001/83 / EC. Regulation (EC) No 178/2002 and Regulation (EC) No 1223/2009 and repealing Council Directives 90/385 / EEC and 93/42 / EEC. Applied standards, common specification, guidance: EN 14683: 2019 + AC: 2019, EN ISO 15223-1: 2016, EN 1041: 2008 + A1: 2013, EN ISO 14971: 2012, EN 62306-1: 2015 + AC: 2015, ISO J0993-J: 2018, ISO 10993-5: 2009, ISO 1o9g3-10: 2010, MDCG 2019-15. If you want documentation provided for the above, please contact us
Parissa Clinic Wax for Hair Removal
Parissa wax for hair removal is gentle but effective and easy to use. We also carry their accessories for waxing such as strips, spatulas and azulene oil. Parissa wax is made in Canada and is made from pure ingredients. A heating plate can be purchased.
TurBliss Peat Masks
TurBliss manufactures peat masks for all skin types and these are truly high-quality vegan eco-delights that pamper your customers' skin.

TurBliss was born out of the dream of adding more value to a very special natural resource through the knowledge of our grandmothers' beauty secrets combined with modern science.
Together with researchers and bog specialists, TurBliss has developed unique methods for finding, digging, analyzing and treating balneological peat to make it an easy-to-use functional cosmetic product for a modern human.

How does it work?
Balneological peat is natural high technology.

Its natural composition is extremely rich in bioactive substances - humic, fulvic and hymatomelanoic acids, inorganic minerals, lipids, amino acids, enzymes, microelements, phytonutrients, antioxidants and sulfur.
These bioactive substances penetrate deep into the skin, restoring elasticity and the normal function of the skin.
The peat masks act as an effective anti-aging treatment and contain an enzyme that deep cleanses and balances problem skin.
TurBliss peat mask can relieve psoriasis and eczema, stimulates the skin's microcirculation and metabolism.
Turbliss peat masks are all deep cleansing and deeply moisturizing at the same time when used properly.

Humic acid is strong enough to reverse the oxidation process in the skin and reduce cellulite.
One of the key components for maintaining skin moisture and elasticity is hyaluronic acid.
Humic acid helps prolong the activity of hyaluronic acid molecules, which reduces the formation of wrinkles and keeps the skin so young, soft and supple
In conclusion, we can add that hyaluronic acid or collagen in a peat mask with humic acid from peat to help the skin cells to produce these substances themselves.

If you are in doubt about how far the peat masks and bog water work, just look at Tollundmanden and Grauballemanden, see how well they are preserved #smilehullet

If you want a peat mask to work and have the desired effect, it must be used correctly.
A peat mask must never dry on the skin because humic acid molecules become inactive so they do not react in the skin anymore, therefore the peat mask must be sprayed with TurBliss Peat Toner or water to keep it moist while it works.
Use of peat masks:
Cleanse the skin before use

Apply a thick layer of mask on wet skin e.g. by using Peat Water

Let the mask work for 10 minutes, for sensitive and sensitive skin for 5 min

Avoid drying the mask on the skin, moisten the mask with TurBliss Peat Water 2-3 times while your customers are wearing the mask.

Wipe the mask with a damp cloth or rinse with lukewarm water

A slight redness may occur due to the increase in the microcirculation, this is completely natural and will decrease after approx. 20 min

You can watch the videos for TurBliss here: https://organicbeautysupply.eu/shop-eng/?brand=323-turbliss
Endure ™ Eye Pads
Treat your customers with gel eye pads for the care of delicate skin under the eyes, which are available in 4 beautiful varieties and easy to use in the clinic.
Awakening Formula

Hydrating Formula

Rejuvenating Formula

Renewing Formula
Endure ™ Beauty Under Eye Therapy Gel Pads. Endure ™ Beauty Under Eye Therapy Gel Pads are the first every double pads that can be used for a luxury treatment which is very suitable for use in beauty clinics. The encapsulated collage formula will not leak or irritate the eyes, so you can multitask around your home as gel eyepads stay seated where they sit while you do other things. Under Eye Therapy Gel Pads from Endure ™ Beauty are available in four different formulas that are formulated for targeted and specifically for the delicate skin under the eyes where they help against swelling, puffiness, inflammation, dryness and fatigue.
Massage cream
Cannabis Health Culture cooling massage cream with 5% cannabis oil. The massage cream relieves tired and sore muscles, and increases blood circulation to the affected areas. The active ingredients have a cooling and relaxing effect without feeling irritation or unpleasant redness of the skin. The pleasant release effect continues for a long time after application. The massage cream has a good gliding ability and is easily absorbed without grease. Active ingredients: Hemp seed oil 5%, Peppermint oil and Eucalyptus oil.